A Closer Look at 1960's Fashion
Posted by Hayley Barraclough on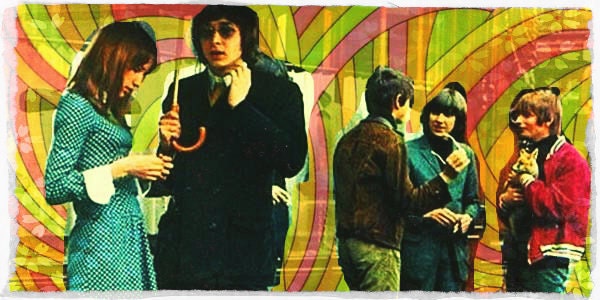 Marked by sweeping social change, the 1960s is a decade that still holds a special significance. The 1960s marked a very important stage in the evolution of twentieth-century fashion for two reasons: because the youth market demanded and got their own styles; and because the notion of anything goes in fashion became the norm.
The way people dressed was an obvious sign of shifting attitudes. In the 1960s, many chose, very publicly, to start looking different from the norm. Innovative designers and more informal modes of shopping drew a dividing line between the generations, creating a new market for youth fashion.
At the dawn of the 1960s, young people's income was at its highest since the end of the Second World War. Increased economic power fuelled a new sense of identity and the need to express it. The fashion industry quickly responded by creating designs for young people that no longer simply copied 'grown up' styles. The Beatniks and the Mods (an abbreviation of 'Modernists') were particularly influential early in the decade. As committed to European-style clothes – characterised by high-impact colour and line – as they were to American soul and R&B music, Mods helped focus the tastes of young people everywhere, and inspired the look of bands like The Who, The Small Faces and The Beatles.
Here we take a closer look at some of the 60's most popular fashion styles.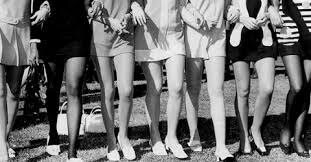 The mini skirt or dress was at the epicentre of the 60's evolution. Mini's created a revolution and turned 1960's fashion on its head. By the late sixties no boundaries remained for the designers as to what could be done with the mini.
Women were liberating themselves from the uncomfortable and matronly apparel of the fifties. Armed with synthetic materials, new female designers and ready to wear affordable designs the mini was ready to explode onto the sixties market. Aided by the invention and commercialisation of pantyhose or tights, women were proudly showing off not only their legs but their freedom as well.
After the successes of Quant, Betsy Johnson, Barbara Hulanicki and other young female 1960's designers, all of the major Fashion Houses followed suit. The likes of Chanel, Dior and Yves Saint Laurent were soon offering the shorter mini styles in their couture lines. Not as risqué as what was coming out of swinging London it emphasised the importance of the mini skirt as a new style icon.
Although the even more liberating trouser suit style of clothing would gain popularity in the early 1970's and eventually edge the mini skirt out of vogue, the remnants of that 1960's fashion revolution are still visible in today's clothing.
The full skirt and tight bodice of the '50s dress continued in the early '60s, with a slightly above or at the knee hemline. The style didn't last long before the '50s pencil dress loosened up and turned into the "shift dress" in 1963.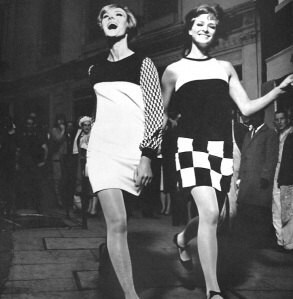 In the 1920's, "flapper" style shift dresses were the first stark contrast to the corseted, nipped-in waists and large skirts that were so pervasive in previous decades. This dress featured a short hemline and dropped waist, skimming the body rather than sucking it in.
The shift became a symbol of independence. Additionally, the loose, androgynous cut prioritised, for the first time, women's comfort over their looks. The shift dress trend backpedalled a bit through the subsequent decades; the Great Depression put a damper on the frivolity of fashion, and by the 1940's and 50's, figure-hugging silhouettes that accentuated the waist were back in vogue. Christian Dior's "New Look," which was characterised by a cinched middle and wide, calf-length skirts.
The shift dress made a strong comeback by the 1960's. This version was influenced more by the sack dress of the late 1950's than flapper dresses. Though the shapeless sack was relatively unsuccessful, the more tailored shift caught on with many women of the era. As with the flapper shift, it allowed young women more freedom and versatility in both their wardrobes and lifestyles. This particular 60's version was darted at the bust, going straight into a straight or A-line skirt with no shaping of the waist. The fabrics for most of these sixties designs of shift dresses and A Line skirts was quite thick and stiff, enabling a simple cut to hold its shape.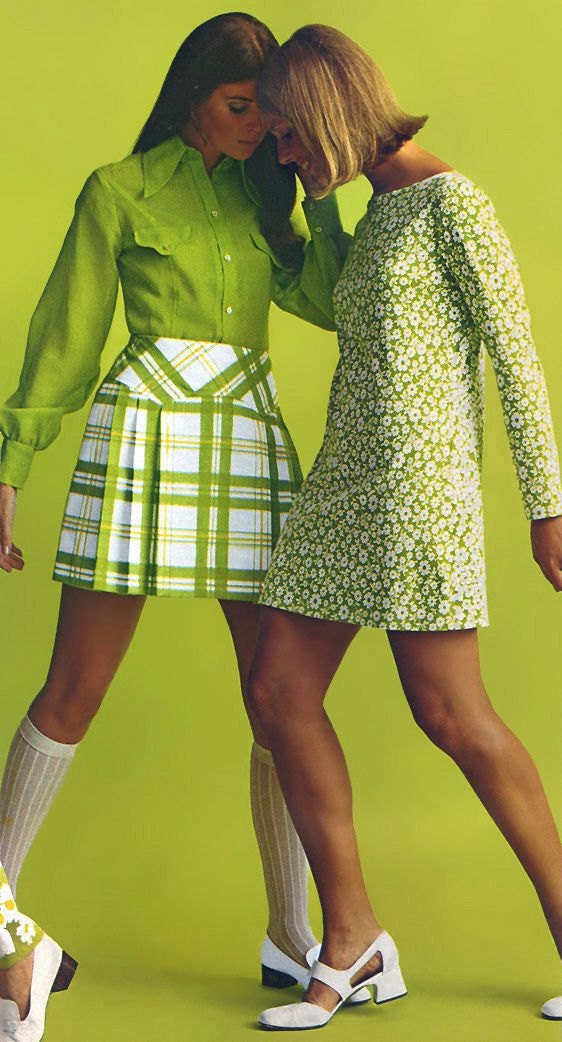 Influenced more by the sack dress of the late 1950's than flapper dresses. Though the shapeless sack was relatively unsuccessful, the more tailored shift caught on with many women of the era. As with the flapper shift, it allowed young women more freedom and versatility in both their wardrobes and lifestyles. This particular 60's version was darted at the bust, going straight into a straight or A-line skirt with no shaping of the waist.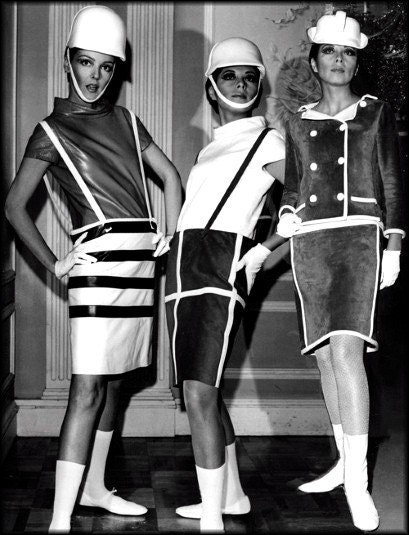 Paco Rabanne, Pierre Cardin and Andre Correge were three designers of fashion in the 1960s who aimed for the avant-garde inspired by the space race, with Paco Rabanne in particular making dresses that were eye-catching but impractical. He made mini dresses made of discs of clear Perspex or metal which were joined together with metal hoops.
"Cardin's contribution to modern living may be practical but it's rather a shock" commented one magazine reviewing the designer's works. The short-knitted dresses worn with warm tights were easy to move around in, even though the helmets that went with them might have hindered freedom of movement a bit. And I'm not sure how easy a wool and Perspex dress are to bung in the washing machine.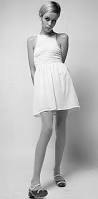 Another look in fashion from the 60s was the return to innocence with short ruffled dresses in white and pastel colours, reminiscent of very small girls' dresses, and childish Mary Jane shoes. These were modelled by extra skinny, flat chested women with enormous eyes, such as the famous Twiggy.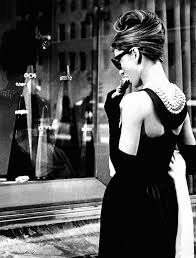 Another style influence on 1960s fashion was beautiful film star Audrey Hepburn. Her simple style of clothing had been widely copied since the 1950s, and now she appeared in the 1961 hit "Breakfast at Tiffany's". For this she was dressed by the couturier Hubert de Givenchy. Her simple little black dress was hugely copied, and she continued her association with the couturier, begun in the early 1950s, right through the Sixties, being dressed by him for further films and for appearances and events too.
But for couture evening wear, the youth craze was a little bit slower to catch on. For the first half of the decade, dresses were still created with an older client in mind, and traditional designers like Nina Ricci made elegant, full length creations. Yves Saint Laurent founded his couture house in 1962. His most famous contribution to evening wear in the decade was "Le Smoking", the sexy re-interpretation of a man's evening suit for women. He also designed the Mondrian inspired heavy silk shift dress in a stark grid formation, with one yellow and one red patch on a white background divided by heavy black lines. This was a dress that was easy to copy for the masses.
Colours and prints were at first inspired by the pop art and modern art movements. Checkerboard, stripes and polka dots, colour block, and Campbells soup cans were all placed on short shift dresses. Being over the top was never too much. Eventually "pop" settled down into soft pastels, pique fabrics and gingham checks made for a gentler "girly" appeal.
For the ladylike look, a structured handbag in coordinating colours to your court shoes was a given – a neat pillbox hat was too. The jewellery was a neat brooch to the lapel or classic pearls. Both they and the girls who liked to look fragile and doll-like had collections of big, clip on costume earrings.
The space age designers equipped their models with visors, helmets and balaclavas. Their footwear was knee-length "Go-Go" boots and as accessories, instead of jewellery to clutter the look the designers favoured largely impractical sunglasses with slits or dots instead of lenses to see out of.
Handbags were small and fun and were made of similar space age materials, with silver vinyl bodies and square Perspex handles, for example. Jolly little beaded bags with big plastic beads added an accent to a costume and novelty raffia, pearlised or glitter bags were pat of the throwaway aesthetic.
Hippies liked bare feet or Indian sandals, long leather boots for the winter and strings of wooden beads or Indian glass beads along with cowboy hats. Their bags were handmade from patchwork or macramé.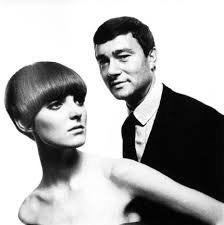 Jackie O's hair was an iconic long bob with curled ends and lots of volume, held in place with tons of hairspray. Volume in hair was massively popular in the 1960's, leading to the towering beehive styles of legend.
But as a contrast, celebrity hairdresser Vidal Sassoon stepped forward and created something completely different – sharp, geometric styles that you could run your hands through and which would just naturally fall back into place.
Hippies preferred to grow their hair very long, and part it in the middle, often leaving it unwashed or unstyled. A heavy fringe was also popular
Get the look
There are some great 60's reproduction pieces - Pop Boutique have a great range of 60's style dresses, these are mostly reproduction but if you visit any of their shops they have a great range of vintage clothing, sadly not yet online.  https://www.pop-boutique.com/
As always I would search Ebay & Etsy for some bargains- don't just search 60's you would be undated with results. Try to refine your search such as "Crimplene" "mod dress" "60's shift dress" "Go Go Girl" etc. 
---
Share this post
---
---
---
0 comments