Style File: Carrie Bradshaw
Posted by Hayley Barraclough on
A few years ago Carrie Bradshaw was an icon and heroine to many. We watched every single episode of Sex and City, many times over and studied endless photos of her amazing outfits.
The opinion of the Carrie Bradshaw character seems to have shifted recently. I've read many articles calling her selfish, man mad and that the only thing she ever really achieved was marrying Mr Big and getting that walk in closet. Harsh!
Yes, maybe her life did revolve around shoes and men a bit too much and she should have saved money rather then buying another pair of Manolo Blahniks and standing on her own two feet, but there is no denying the outfits we spectacular!
To me she was a breath of fresh air, she dressed for herself and taught myself and many others that mantra of - If you like it, wear it and don't give a damn what anyone else says.
I personally still love her (I'm sure I still have my nameplate necklace around somewhere) I still watch Sex and the City episodes and I still follow Carrie inspired Instagram accounts. She still helps me with outfit inspiration when I have the fashion lovers version of writers block and hate everything in my wardrobe and have nothing to wear!.
Personality and characteristics aside, I'm going to concentrate on her outfits and share some of my favourites with you:
1. The Ultimate Dream Dress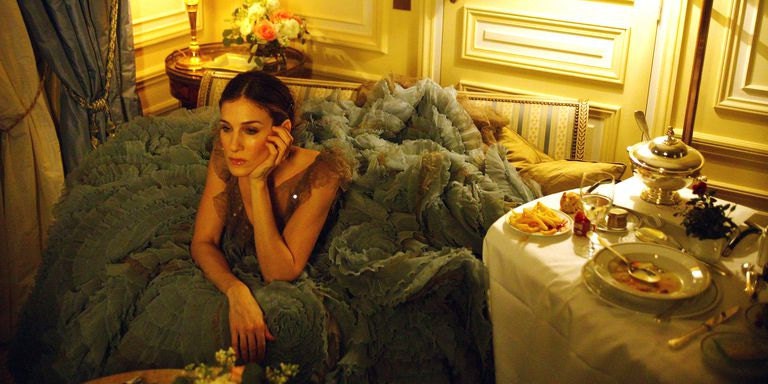 This dress leaves me speechless, I've loved it ever since I first watched this episode. Always have and always will.
What I wouldn't give to be able to wear a dress like this one.
I cant believe she got stood up in it!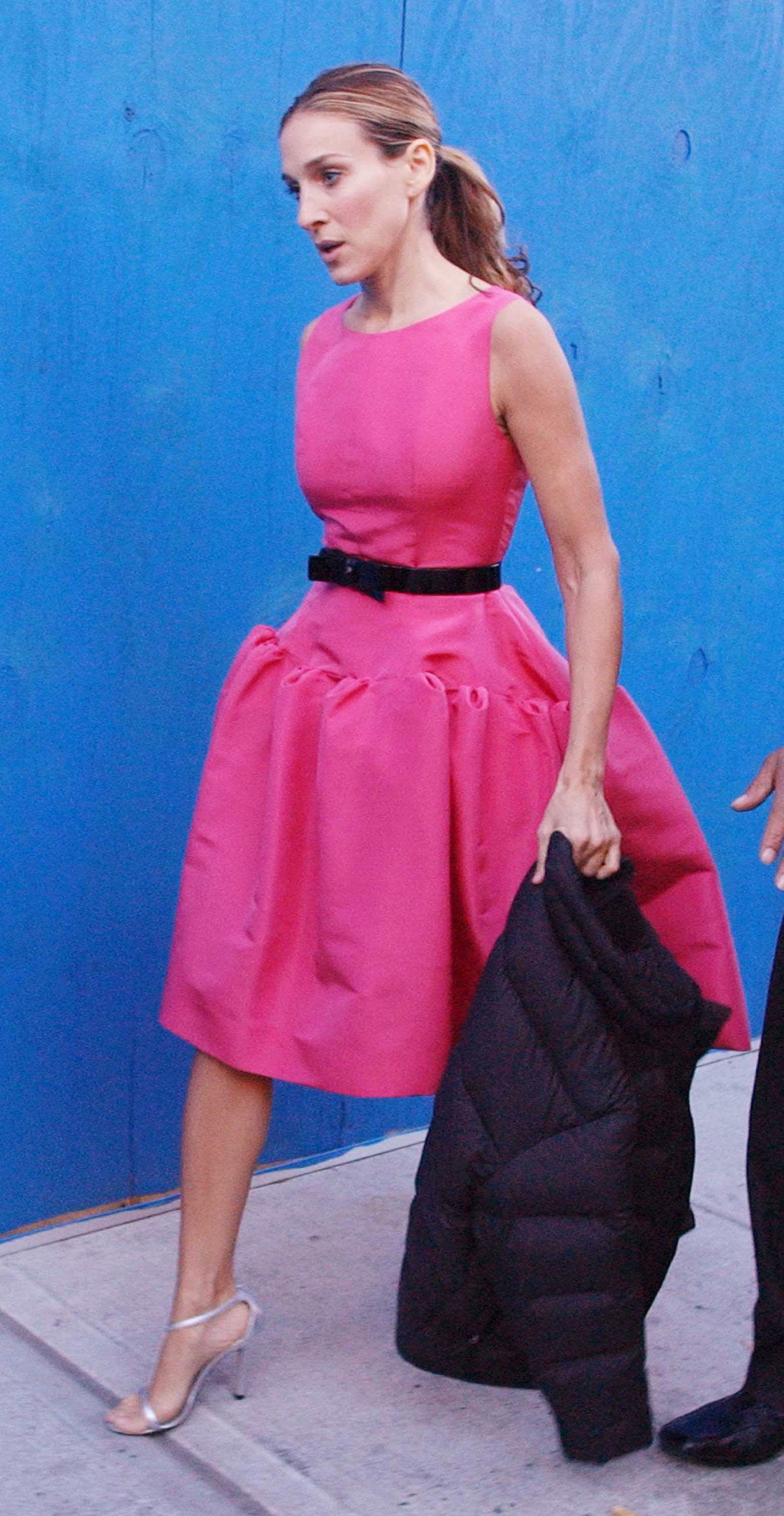 I hate that most of my favourite Carrie outfits were from when she was with the Russian (I did not like him!) But you just cant not include this beautiful dress in any top list of her outfits.
3. The Vintage Inspired Colourful Dress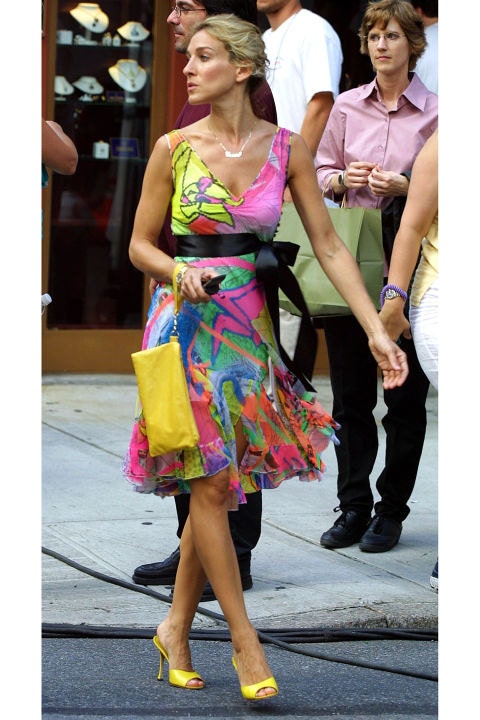 Amazing dress, high heels and matching bag, nameplate necklace. She knew what worked and stuck to it. I love that this dress looks like it might be vintage but is no doubt teamed with some very expensive shoes and matching bag.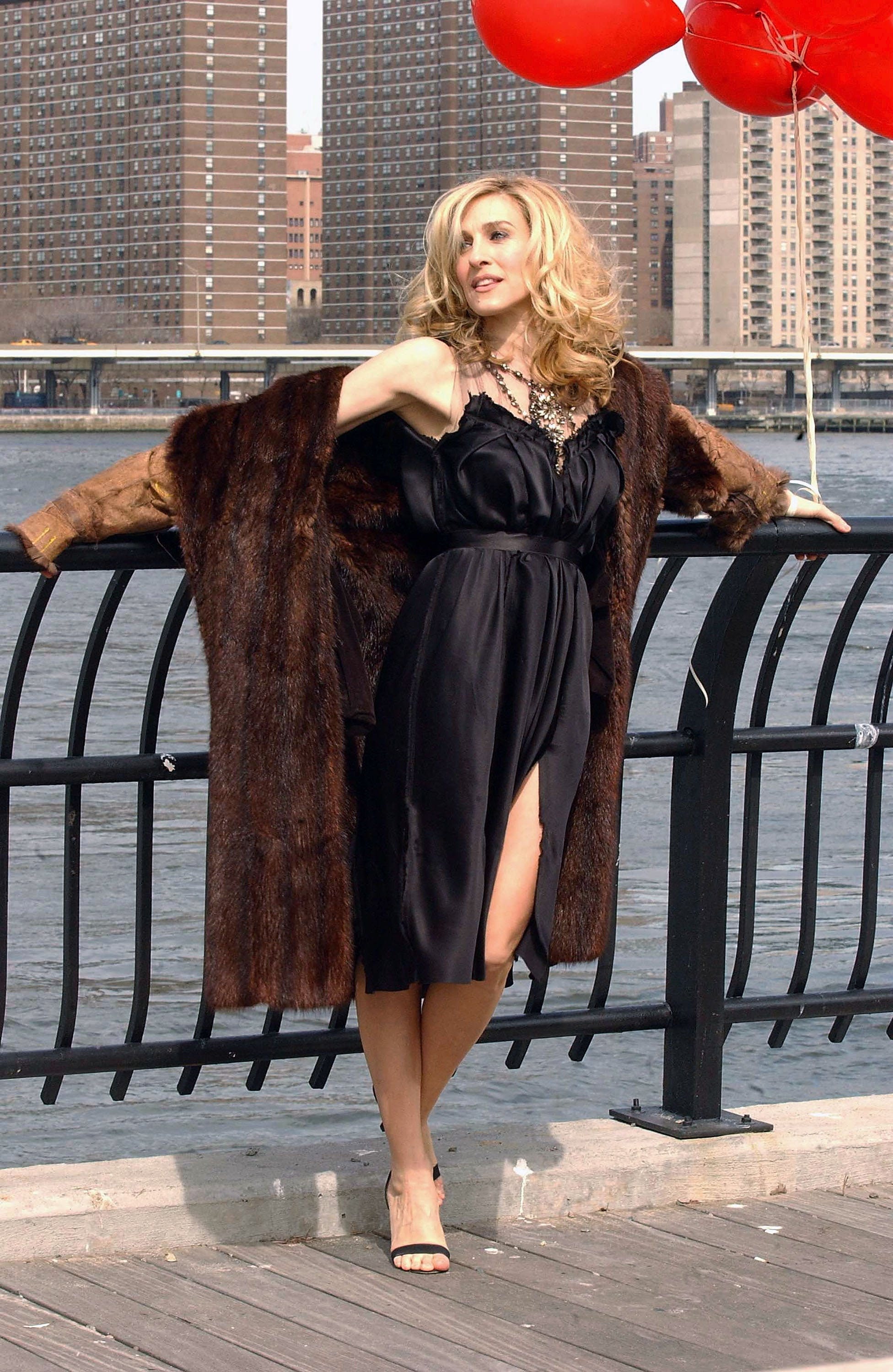 If I remember rightly this coat had a hand-painted picture on the back and I searched high and low for one exactly the same. I eventually found a lady that made them in Notting Hill market but they were sadly out of my price range.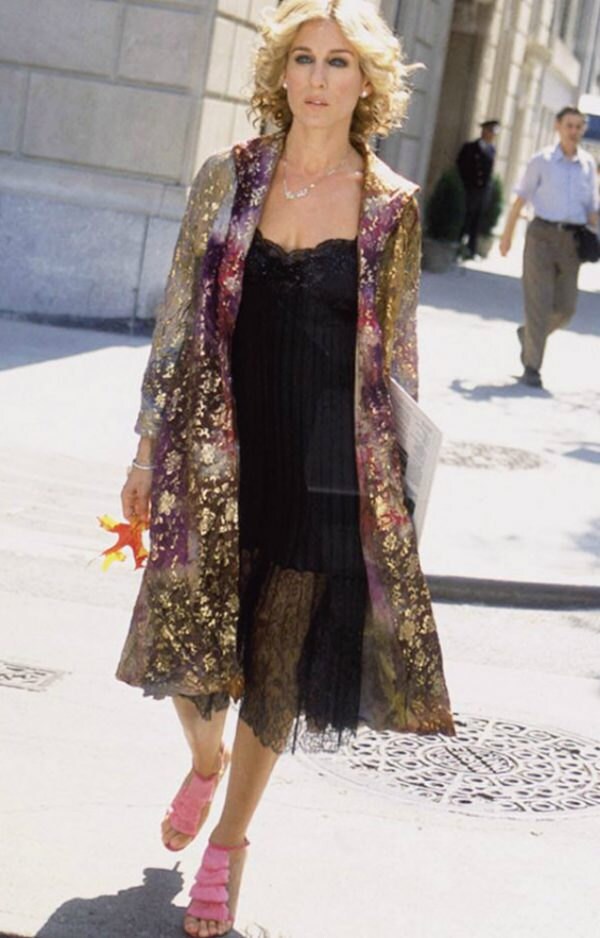 How old is Sex and the City now? I would still wear this full outfit to this day! In fact, I'm off to Ebay to search for "gold brocade coat"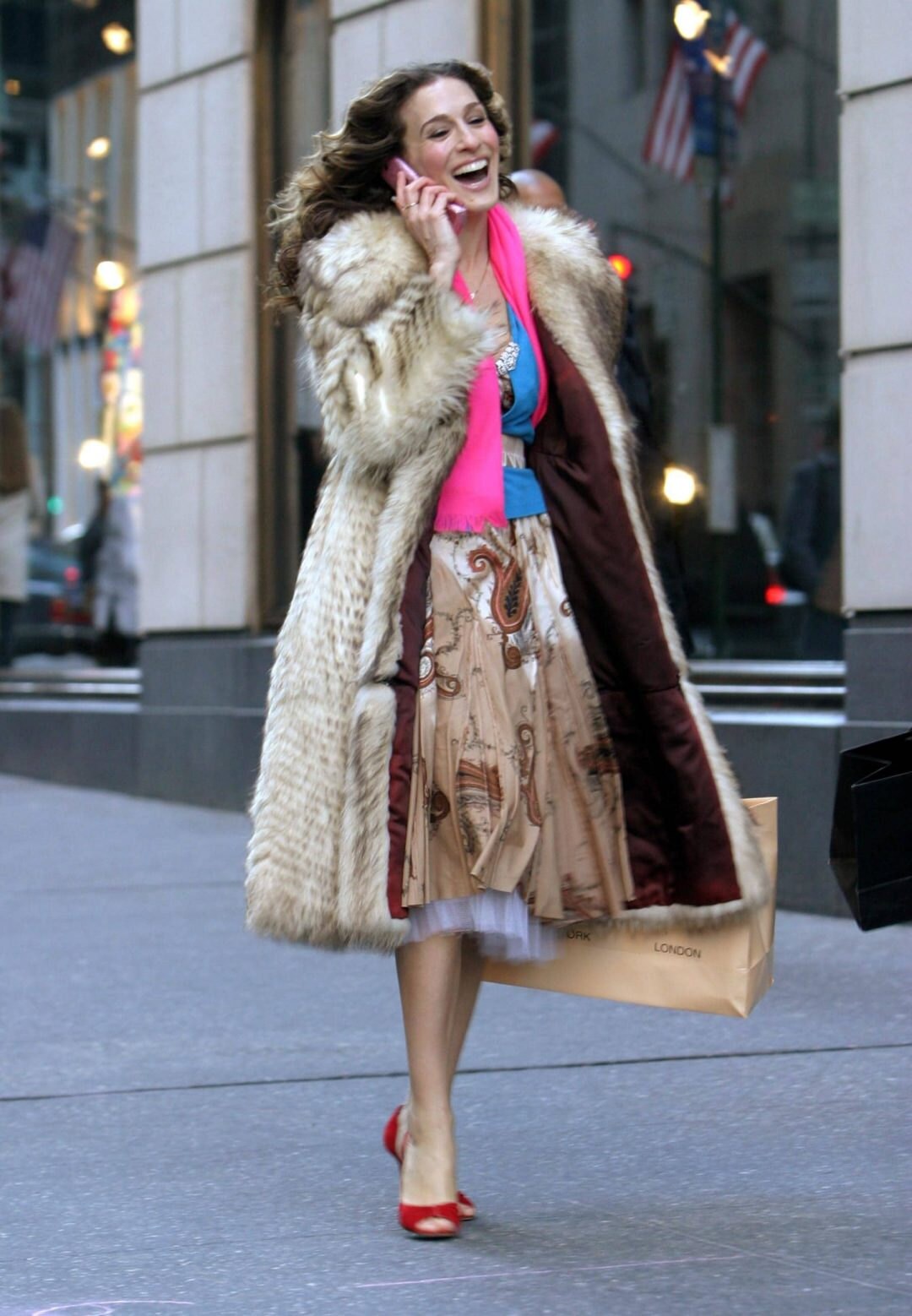 Apparently after being bought for $200 from an NYC consignment store this coat quickly became a staple in Carries wardrobe.
7. The Flower and the Saddle Bag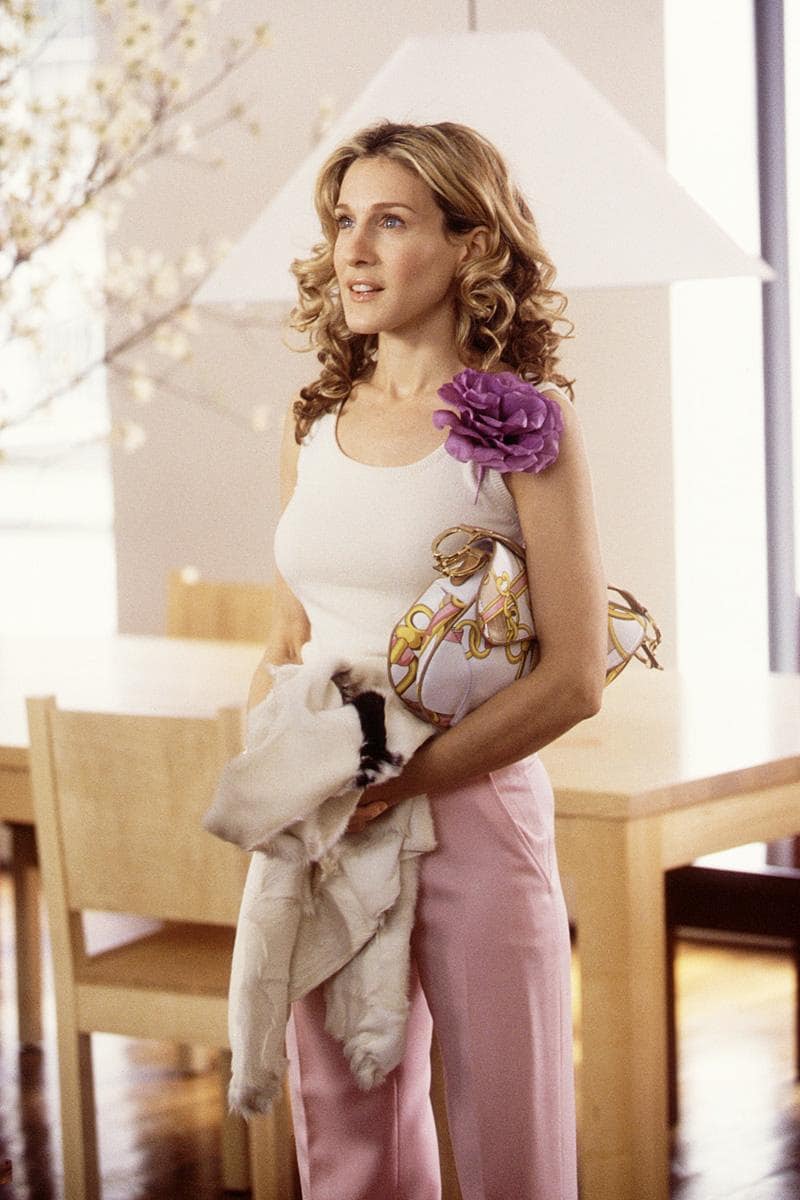 Because after this episode we all ran out and got ourselves some flower corsage's and a Dior Saddle Bag didn't we?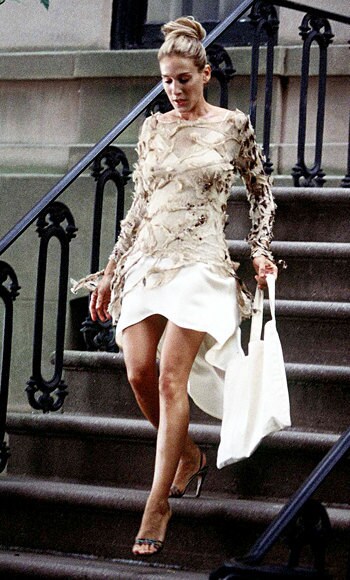 I don't know what it is about this dress but I love it. I loved how she dressed when she was with Aiden.
9. The dress that made us all sad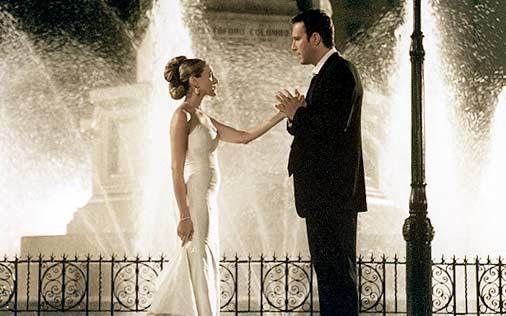 The saddest episode but the most beautiful dress.
I always love looking back at her outfit photos and I always feel inspired by her, still to this day.
Carrie, no matter what people say. I will always love you
---
Share this post
---
---
---
0 comments